The cast-iron fireplace is dismantled, including the removal of shelf, legs, and frieze etc., to enable blasting to be more easily carried out.
If the tiles are to be kept, these are taped over or removed to prevent damage.
The fireplace is grit blasted in the cabinet. Dust extraction equipment ensures no dust escapes into the environment.
The detail of the fireplace is sprayed with heat proof paint to prevent corrosion, this will be polished over, but areas inaccessable to the polisher will be protected.
The fireplace is then polished or highlighted (the detail only polished). This is done in a polishing booth to contain any dust, which again has its own dust extract. The polishing process consists of grinding the surface with a succession of grits grading down to a very fine until a virtual mirror finish is achieved.
We can of course finish the fireplace in a traditional "black lead" or graphite finish if preferred.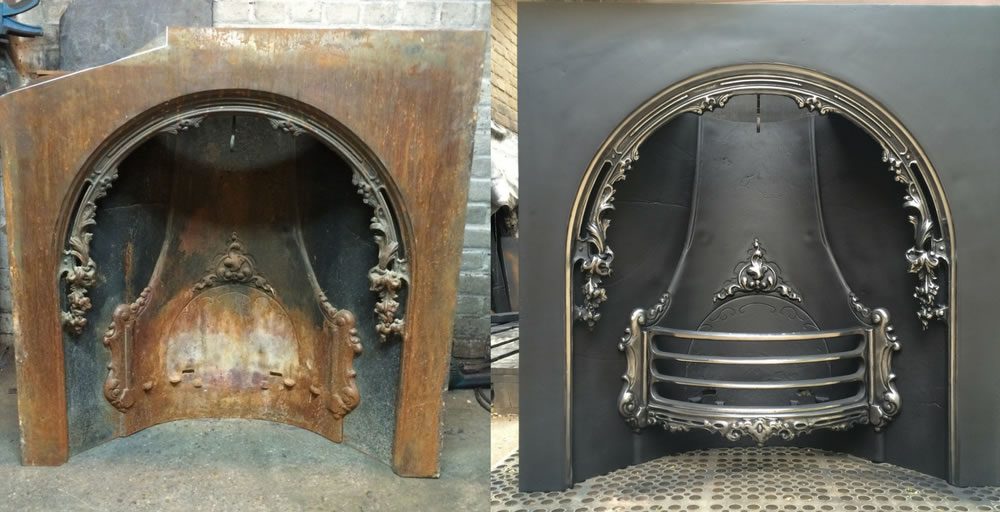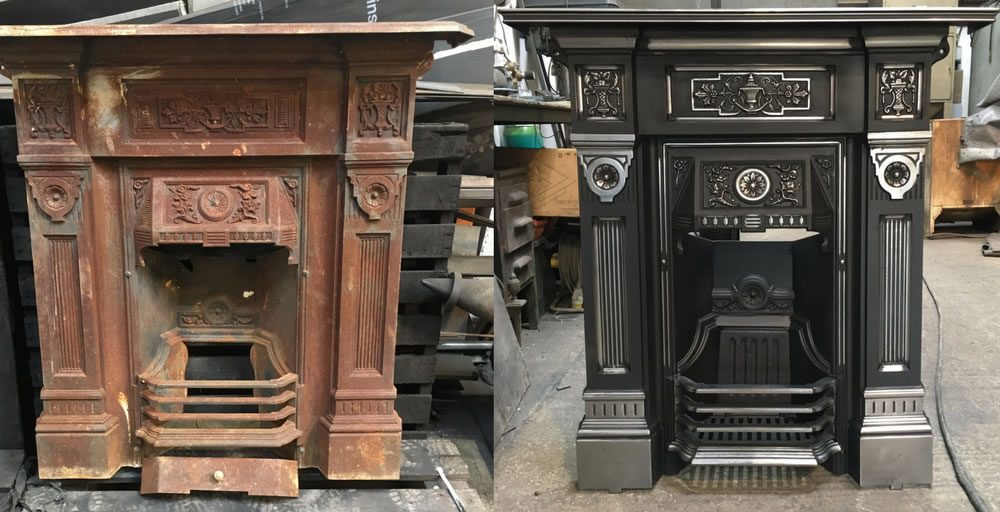 Prices for renovating cast iron fireplaces
Due to the nature of the work, each renovation job has an individual price. Prices range between £50 and £500 depending on the size of cast-iron fireplace and complexity of renovation required.
Please feel free to contact us for an individual renovation quotation.